Created by two lifelong friends and creative entrepreneurs who also are busy moms to young children, this fine art Advent Collection is an original, hand-crafted take on the traditional Advent calendar.
Knowing that the arrival of the holiday season brings with it an inevitable rush of pace and obligations, each card was created to evoke easy, meaningful conversations about this most miraculous of seasons. And while there is a card for every day of Advent, they aren't numbered — so they can be worked through at your own pace, and enjoyed through the year. Each design also works as a standalone piece of art-work, perfect for a 5x7 frame.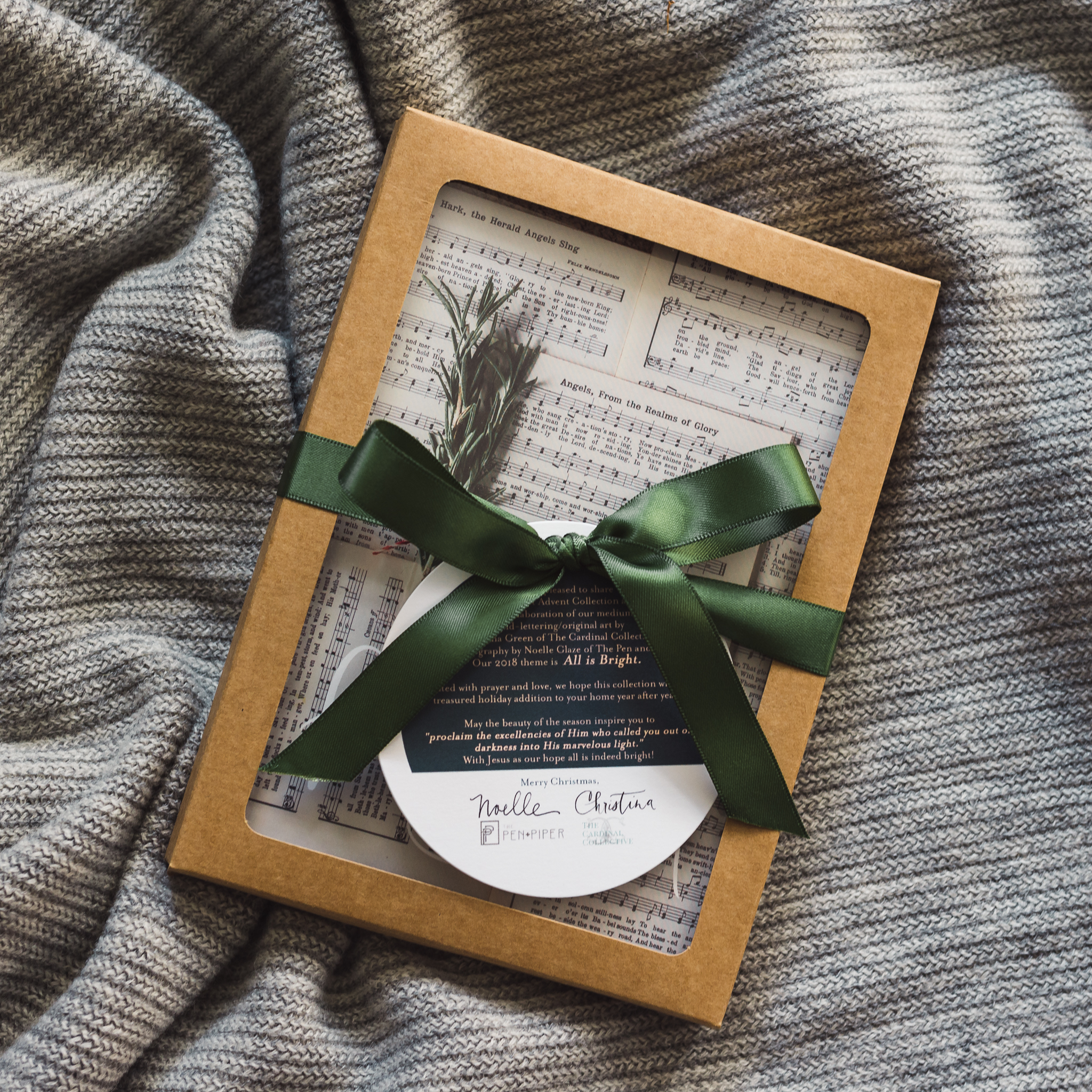 The "All is Bright" Collection will arrive prepacked in a Kraft paper box with a transparent window, tied with a color-coordinating ribbon with a hangtag which introduces the artists and gives an overview of the series.
Looking to buy or gift the Advent Collection this season?